This article provides a step-by-step instruction on how to upgrade a SQL Server 2012 RTM Evaluation Edition server to a BI edition. Similar steps can be used to upgrade to any other licensed editions, Developer/Standard/Enterprise.
Changing the edition from the Evaluation edition to another one does not require building and migrating to a new server with the intended edition. As the Evaluation edition is a 180-day trial edition of Enterprise edition, there can be some issues when changing the edition to a non-Enterprise edition due to incompatible features used. This article assumes that the features used in the sample SQL Server instance with the Evaluation edition are non-Enterprise only features.
Prerequisites
A SQL Server 2012 RTM instance in Evaluation mode to be upgraded.
A Developer/Standard/BI/Enterprise License Key or the ISO file of the SQL Server 2012 RTM installation that contains the license key.
Steps
In the sample below, the SQL Server instance is running on Evaluation mode, and it is to be upgraded to the BI edition. None of the Enterprise only features are installed.
1. Run the SQL Server 2012 RTM ISO file.
2. Choose Maintenance > Edition Upgrade.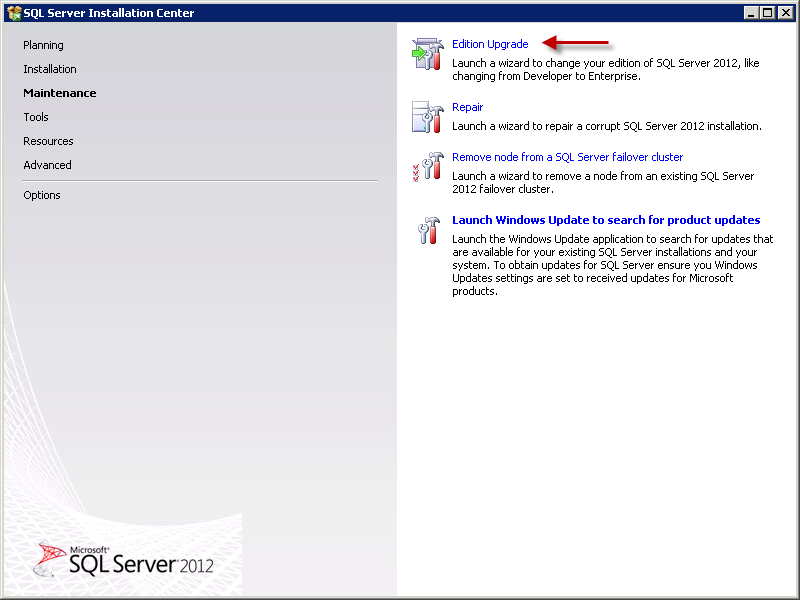 3. Click Next on Setup Support Rules.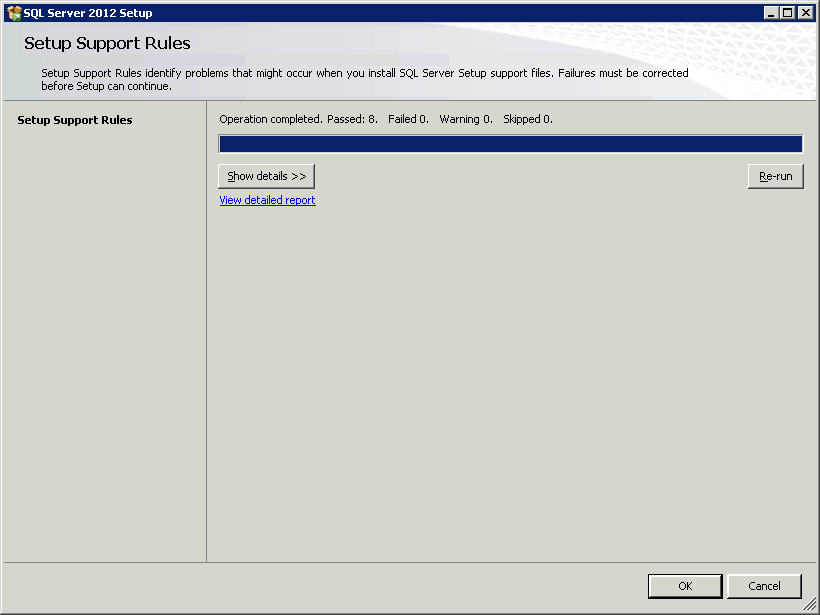 4. Follow the Upgrade the Edition for SQL Server 2012, which starts with Setup Support Rules.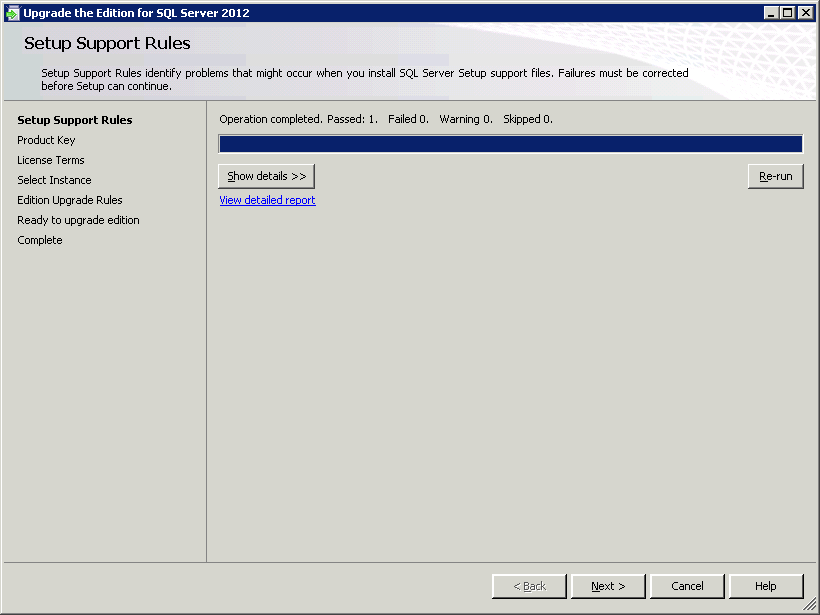 5. On the next screen, choose Enter the product key and type in the product key of the new license. This is usually pre-filled for Developer edition; or if the licensed ISO file is used.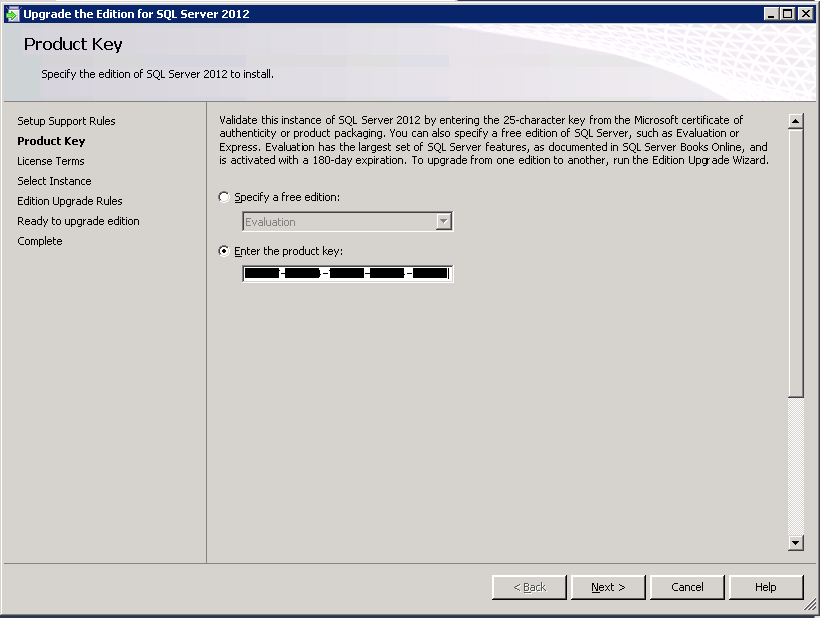 6. Accept the License Terms on the next screen.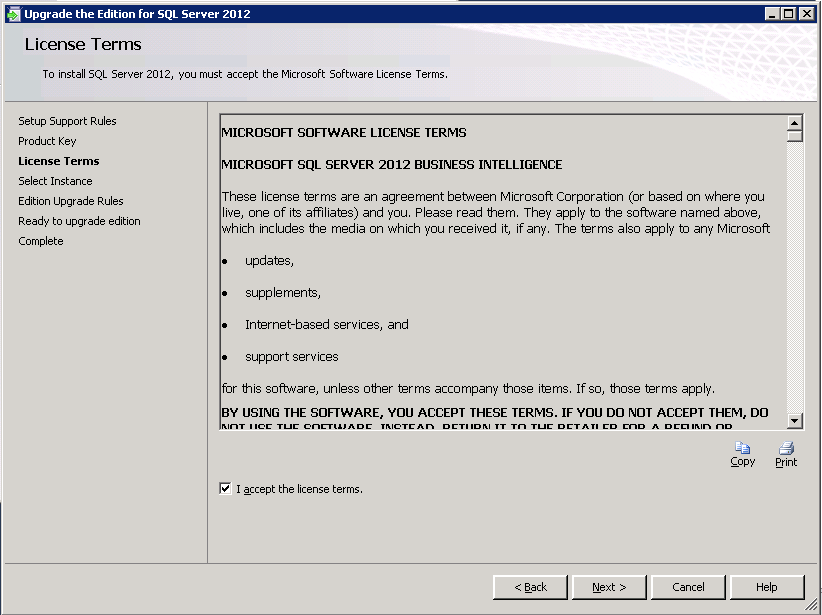 7. Select the instance to be upgraded to the new edition.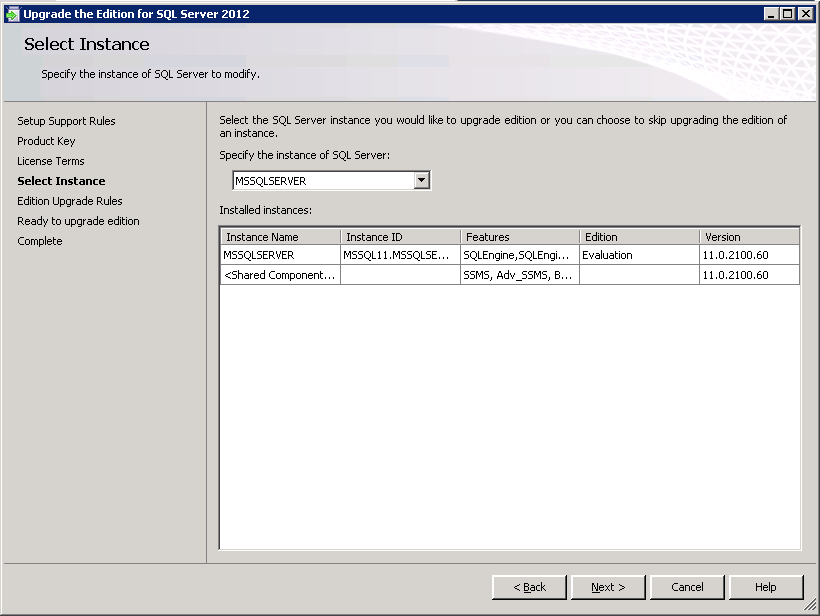 8. The installation will then continue with running Edition Upgrade Rules. This is where feature compatibility is being checked.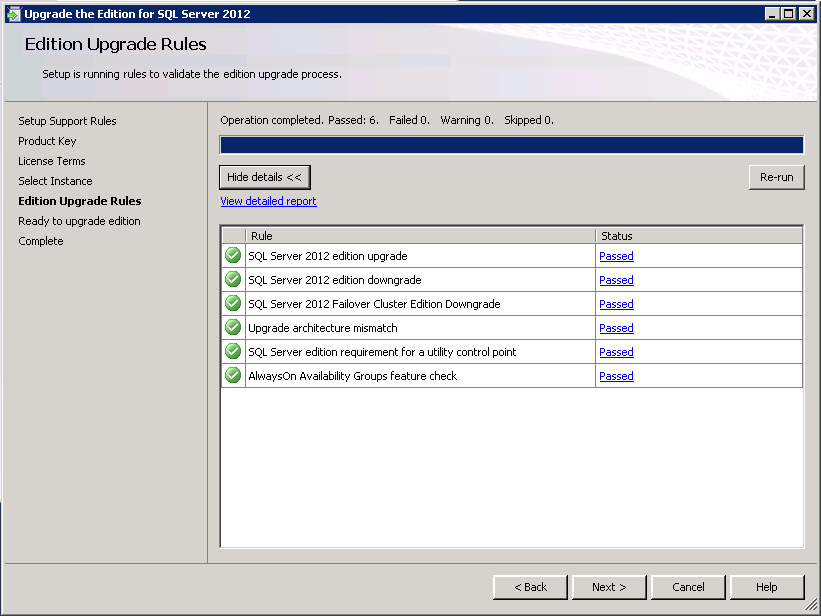 9. Click Upgrade on the next screen.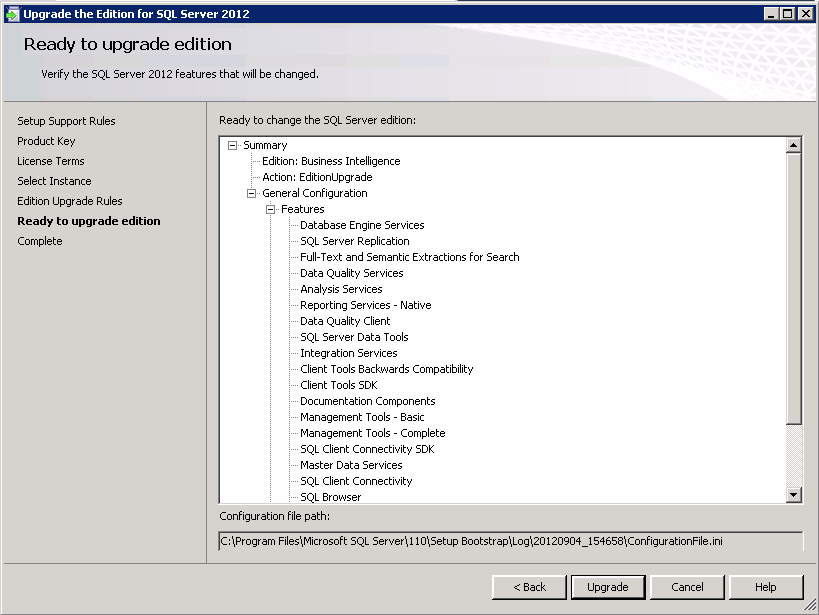 10. Once the upgrade is successful, click Close.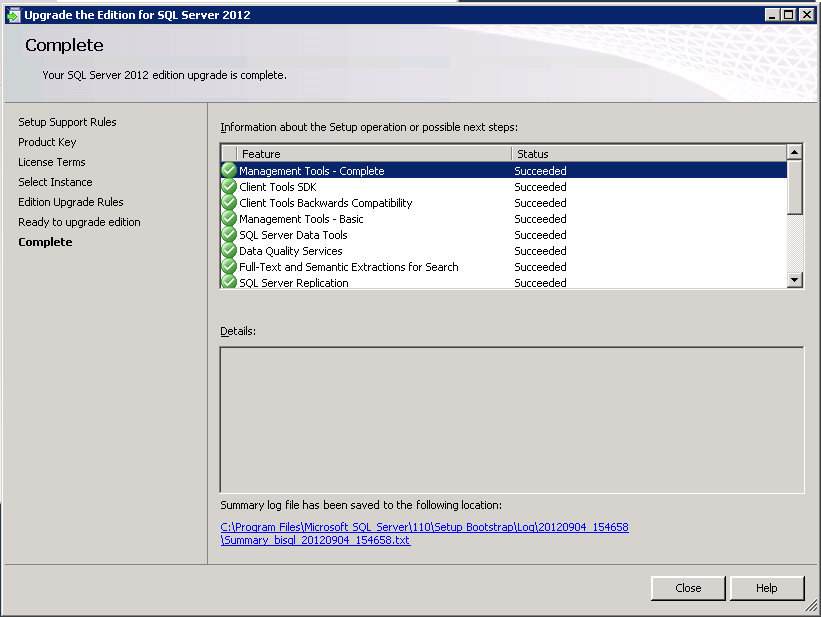 11. Verify that the existing SQL Server instance has been upgraded to the correct edition by checking via SQL Server Management Studio.